11 days until valentine's day and we've got some more great ideas to share with you...
instagram matchbook valentine |
my sister's suitcase
valentine's tree |
simple as that
i'm "fond"ue of you party |
bridgey widgey
february calendar (it's not too late) |
kiki creates
DIY valentine chocolate boxes |
mel's kitchen cafe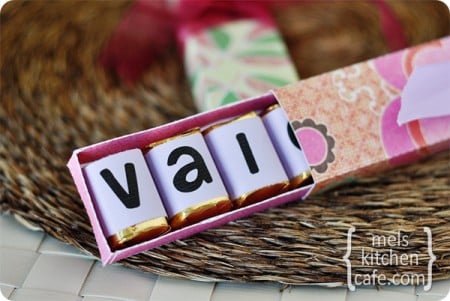 vanilla bean heart doughnuts |
whipperberry
check back on sunday for a fun kid's valentine round-up!!
. . . . . . . .
this post is sponsored by: