My name is Tracie and I am the author of
CleverlyInspired
. I have a passion for projects, remodeling, decorating and cooking. My hope is that I can inspire you to be clever in your own home!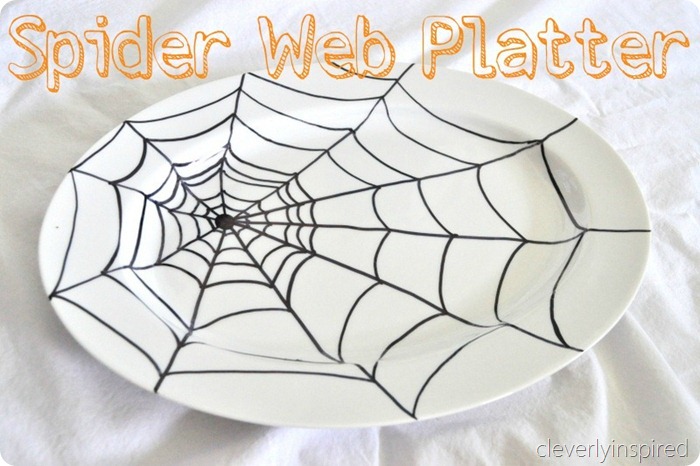 If you have been on pinterest for the past year or so…you have seen similar projects people are creating with sharpie markers. I was inspired to try this technique out for myself. How fun to make a plain white platter into a spider web for Halloween!! This is so easy. All you need is a black sharpie marker, a white platter, and an oven. I printed an image of a spider web (off the web…he he he) to follow and use as my guide.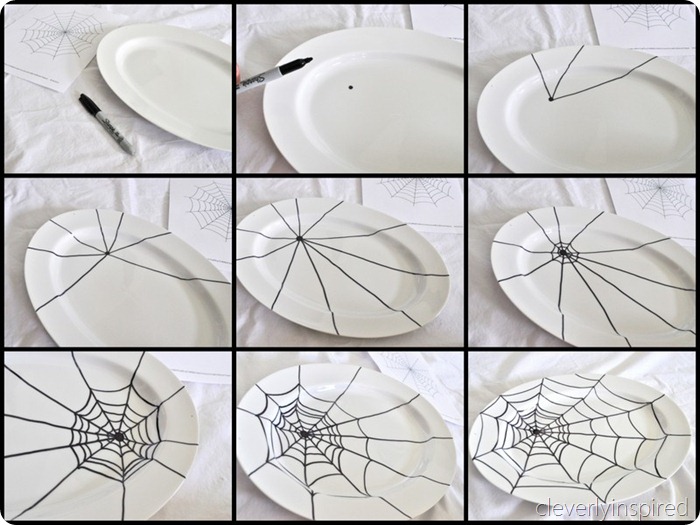 I wanted mine to be "offset" of center….so I started by adding a small dot on the side of my platter. From there I drew lines going out from that dot (just as many as looks right to you…no wrong way to make a spider web….just have fun with it!) After I had the lines drawn….I started from the center and drew slightly curved lines to connect the web together…until my web looked complete. Bake in a 350 oven for 30 minutes. Hand wash is best ;)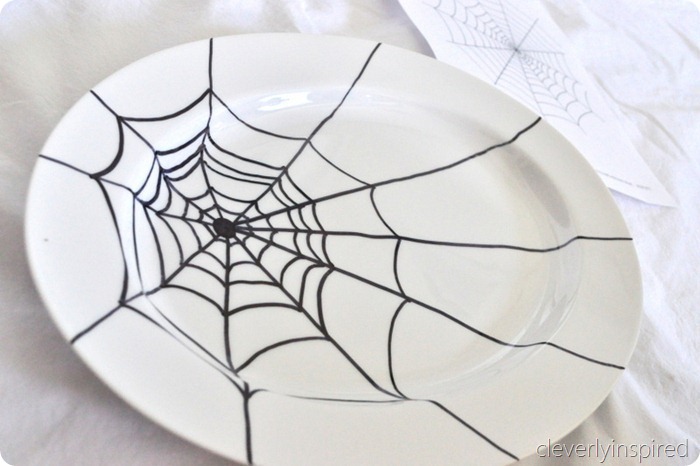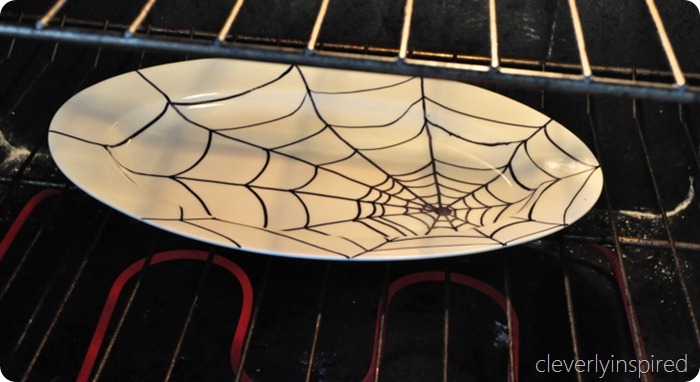 Think of all the possiblities….that is what I love most about this….you are only limited by your imagination!! Go have fun with it! Coming soon….a little spider cheeseball to put on top!
Here are some other fun ideas for the fall…..and many more on the site!
Creepy Painted Fruit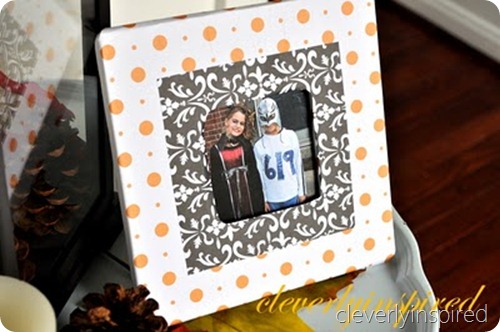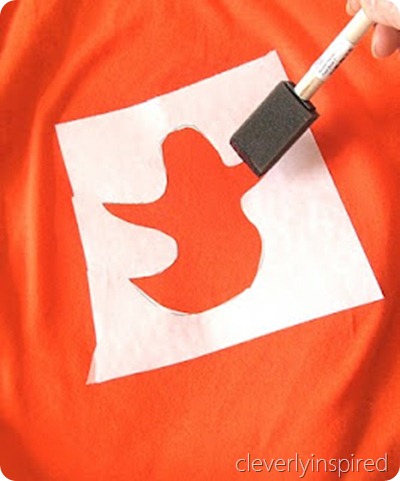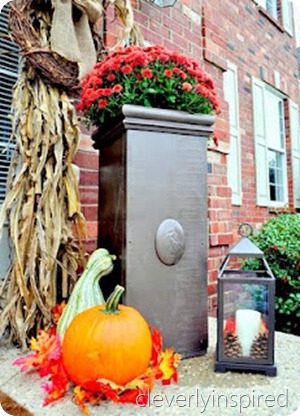 . . .


this post is sponsored by: